Dryer Installation Services in Kitchener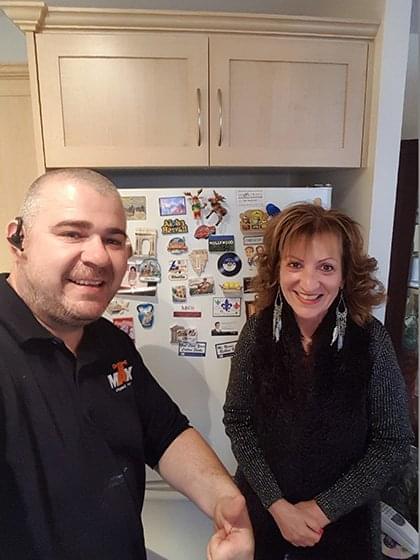 15 years Repair & Installation Experience. Award Winning Services
Max Appliance Repair can simplify the challenging task of installing a dryer with their professional help. Their skilled technicians and well-informed staff members are ready to assist you in promptly installing and setting up your dryer, making the process considerably easier.
Trusted & Reliable Services
Trained Team
Trusted & Certified Technicians
Experts Diagnostics
Competitive Prices
Same-Day Repairs
Open 7 Days A Week
Call our team for best-rated dryer installation services, (519) 783-0985
Dryer Installation Company
A family-owned and locally operated business, Max Appliance Repair has always been committed to providing exceptional customer service. On the first attempt, we aim to complete their refrigerator installation service correctly and timely. We offer same-day appliance repair services throughout Kitchener so that everyone can use them.
Why Choose Us – Dryer Installation Done Right
Max Appliance Repair is capable of providing assistance whether you need to install a new or used dryer. Their skilled technicians possess the necessary training to install various types of dryers rapidly and effectively. They will thoroughly explain the dryer installation process, and make certain that all components are accurately placed for a successful installation.
In case any complications arise during the process of dryer installation, We can provide professional guidance on what steps to take to ensure that the dryer functions correctly. Max Appliance Repair has earned customers' trust due to their extensive experience, and are recognized for their ability to complete the task with accuracy on the first attempt.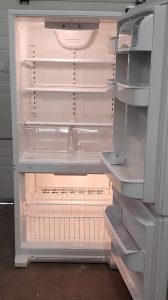 Trusted & Reliable Services
We provide in-home dryer installation services that are handled by experienced technicians.
Trained Team
Providing prompt service and operating in a manner that is honest and ethical.
Trusted & Certified Technicians
The technicians at our company are all fully insured, so you can feel confident in their work.
Expert Diagnostics
With the latest tools and parts, our technicians are ready for any job.
Competitive Prices
With competitive prices and quality service, we have built strong relationships with our customers.
Same-Day Repairs
High-quality, same-day repairs.
Open 7 Days A Week
Whenever it is convenient for you, our dryer repair technicians are available seven days a week.
Call our dryer installation experts today: (519) 783-0985
We Repair Appliances All Across Kitchener
Our same day service all across Kitchener means that you don't need to deal with long wait times or high prices.
Neighborhoods We Serve in Kitchener
Alpine
Bridgeport Kiwanis Park
Brigadoon/Huron Park
Centreville/Chicopee
Country Hills
Deer Ridge
Doon
East Ward
Frederick
Eastwood
Fairfield
Forest Heights
Forest Hill
Heritage Park
Hidden Valley
Highland West/Beechwood Forest
Idlewood/Lackner Woods
Kingsdale
Lakeside
Laurentian Hills
Mount Hope
Pioneer Park
Rockway
Rosemount
Southdale
Cedar Hill
Mill/Courtland
Stanley Park
Trussler
Victoria Hills
Westmount
Cherry Hill
Dryer Installation – FAQ
You should always call a professional dryer technician as soon as possible if you think you may need repairs. Here are a few questions and answers you might have.