Washer Repair in Kitchener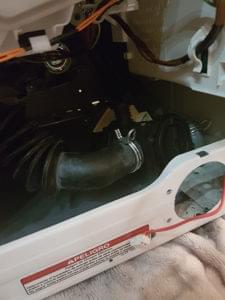 Same-day Washer Repair Service in Kitchener, Waterloo, Guelph & Cambridge
At Max Appliance Repair, we understand that when your washer isn't working, it can feel like a bigger burden than just an inconvenience.
That's why our team of experts offers:
Same-day Repair Service
Affordable Repairs and Maintenance
Professional Technicians with All Necessary Parts and Tools
Why Choose Us For Your Washer Repair:
Qualified and experienced technicians that perform fast, quality repairs on all major household appliances.

Our team is ready with all the tools and parts needed to get your appliance up and running again, no matter its make or model.

Your satisfaction is our top priority—we focus on providing quality repairs at an affordable rate.
Our team of professionals understand the true value of quality repairs. We make sure your washer gets the best possible service—providing prompt repairs with careful attention to details.
Family Owned Kitchener Appliance Repair Company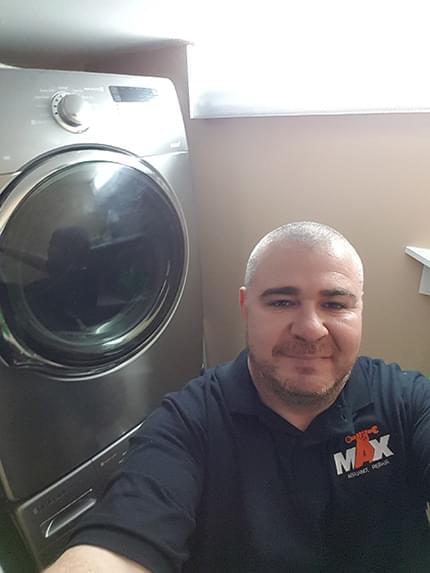 Max Appliance Repair is a family-owned business committed to putting our customers first. We understand how important your household appliance is, which is why we prioritize your convenience and budget. Our goal? To make sure our first visit is also our last!
Fast Washer Repairs
Our same-day service will have your washer running again promptly, so you can avoid handwashing or trips to the laundromat. Let us take care of the repair and get back to your day.
Trained Technicians You Can Trust
While we appreciate the urgency of washer repairs, we also take into account the fact that there is no substitute for quality. Every repair is done with expertise, respect, and the highest quality standards in mind. That's how we guarantee you a job well done.
Most Common Washer Problems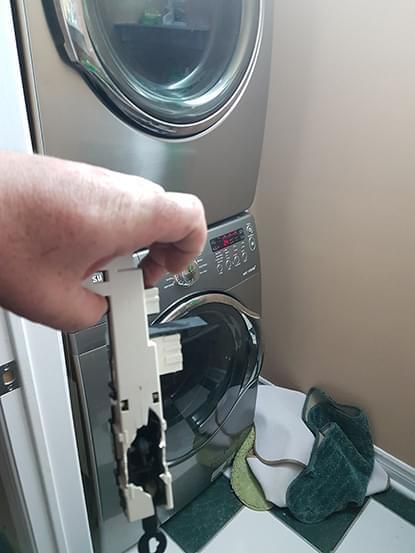 Understanding the common issues with modern washers is essential to successful repairs. Some of the most frequent issues that homeowners should look out for are:
Small parts in your electronic appliances
Pump problems that can prevent water from entering or leaving your washer
The motor on any washer
Faulty belt or motor
Washer won't turn on, spin, fail to drain or leaking water
Your unit's water level is low
Washer is vibrating, stops mid-cycle or smells bad
No matter the problem or make of your washer, Max Appliance Repair Kitchener will be right over to take care of the issue.
Call our qualified washer repair experts (519) 783-0985
Washer Brands We Repair
From front-loaders to top-loaders, our technicians can work on them all. We have more than a decade of experience in dealing with washers from all the most popular brands including:
We Repair Appliances All Across Kitchener
Our same day service all across Kitchener means that you don't need to deal with long wait times or high prices.
Neighborhoods We Serve in Kitchener
Alpine
Bridgeport Kiwanis Park
Brigadoon/Huron Park
Centreville/Chicopee
Country Hills
Deer Ridge
Doon
East Ward
Frederick
Eastwood
Fairfield
Forest Heights
Forest Hill
Heritage Park
Hidden Valley
Highland West/Beechwood Forest
Idlewood/Lackner Woods
Kingsdale
Lakeside
Laurentian Hills
Mount Hope
Pioneer Park
Rockway
Rosemount
Southdale
Cedar Hill
Mill/Courtland
Stanley Park
Trussler
Victoria Hills
Westmount
Cherry Hill
Washer Repair Questions
Washer repairs often come with several questions. So, if your washer breaks and you're not sure what to do or what to expect, here are some common questions and answers.