Quality Fridge Repair in Kitchener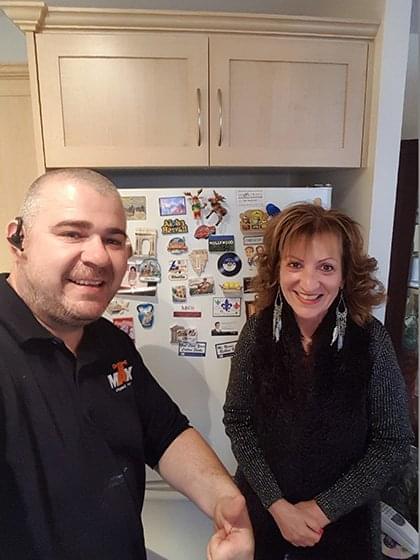 Fridge Repair Services in Kitchener, Waterloo, Guelph & Cambridge
There's no doubt that your fridge is easily one of the most important appliances in your home.
When your fridge stops working, here's what Max Appliance Repair Kitchener can offer:
Same-day Fridge Repair
More Than a Decade of Fridge Repair Experience
Certified and Friendly Technicians
Anything involving food is a serious issue, get your broken fridge repaired today.
Why Choose Us For Fridge Repairs
We provide fast service, so your fridge will be repaired quickly and efficiently.
We make sure that all repairs meet safety standards and industry regulations.
Your satisfaction is our highest priority, so we guarantee 100% customer satisfaction with every repair job we take on.
When strange noises or malfunctions occur in your fridge, don't wait – call Max Appliance Repair! Our highly qualified team of technicians can handle all makes and models with expertise and efficiency.
Reliable Fridge Repairs
Max Appliance Repair is a family-owned company with your best interests at heart. We understand just how important it is to have a reliable fridge in your home. Not only do we offer fast service, but we also perform all repairs with meticulous precision to ensure that you get the most use out of your fridge.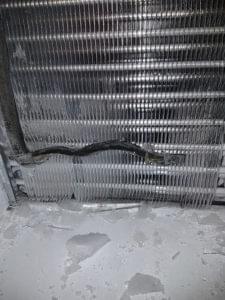 Fridge Repairs in Kitchener, Waterloo, Guelph & Cambridge
Max Appliance Repair is your number one household appliance repair service in and around Kitchener. Our team of expert technicians takes great pride in offering professional service while putting your needs first.
Fridge Repair Experts
Your fridge deserves the best when it comes to repairs. If you want to get more out of your fridge, it's important to invest in the best fridge repair services. At Max Appliance Repair, the best is what we are all about! No matter the brand or problem, you can be sure that our team will perform the very best and most reliable fridge repairs.
Most Common Fridge Problems
Since your fridge is made up of dozens of components, it's understandable for various parts to experience wear and tear over time.
As parts become worn or break, you may notice a change in the performance of your fridge.
Here are a few common fridge issues:
The water dispenser is not working properly
The motor can stops working
Temperature fluctuates
Your food isn't cool
Ice isn't coming out of the ice maker
Your fridge is making loud and/or strange noises
Your freezer is cold but your fridge is warm
Your fridge is leaking
Food in your fridge is starting to freeze
There is ice build-up in the freezer
Freezer is not cooling properly
Fridge doors not closing properly
Ice maker is broken
Broken freezer
Fresh food compartment warming up
Ice maker overflowing
If you notice any of these faults with your fridge, then it is time to get in touch with our experts. In every case, it is better to address these issues sooner rather than later.
Call our qualified fridge repair experts today: (519) 783-0985
Fridge Brands We Can Repair
Our team has plenty of experience with all brands of fridge. Call our repair experts if you need technicians who can work on any of the below brands:
We Repair Appliances All Across Kitchener
Our same day service all across Kitchener means that you don't need to deal with long wait times or high prices.
Neighborhoods We Serve in Kitchener
Alpine
Bridgeport Kiwanis Park
Brigadoon/Huron Park
Centreville/Chicopee
Country Hills
Deer Ridge
Doon
East Ward
Frederick
Eastwood
Fairfield
Forest Heights
Forest Hill
Heritage Park
Hidden Valley
Highland West/Beechwood Forest
Idlewood/Lackner Woods
Kingsdale
Lakeside
Laurentian Hills
Mount Hope
Pioneer Park
Rockway
Rosemount
Southdale
Cedar Hill
Mill/Courtland
Stanley Park
Trussler
Victoria Hills
Westmount
Cherry Hill
Fridge Repair Questions
Given the essential function of your fridge, it's always best to call a professional repair technician sooner rather than later. When repairs are necessary, you might have a few questions. Here are some of the most commonly asked questions and answers.