When your clothes don't seem to be getting dry, it could be a sign that the heating element has gone out. Moreover, it is bothering you especially, in harsh winters. Replacing a faulty heating element can be a difficult and time consuming task, but it saves your time by finding a reliable and trustworthy appliance repairman is key to getting your dryer working in no time. In this blog post, we'll discuss how to diagnose and get replaced an LG dryer's heating element.
Are you having trouble with your LG dryer heating element? 
To start, it's important to determine if the problem lies in the heating element or other parts of the appliance. A good way to do this is by shutting off power from the breaker box and then unplugging the appliance after confirming that all electricity has been cut off. Now take off any decorative panels inside the dryer and remove any screws necessary for access to internal components (such as lint filters). MAX Appliance Repair recommends contacting the best appliance repair service to get it done safely as improper placement of heating element could result in hazardous fires or shocks due to improper grounding.
When looking for an appliance technician to fix your LG dryer, it's important to do some research and read customer reviews. A great place to start is by asking friends or family who they recommend – as personal recommendations are often the most reliable way of finding a trustworthy business. Also, make sure that the company servicing your appliance is authorized by LG – as not all services guarantee OEM parts or authentic repairs.
The next step should be to inquire about their pricing structure and estimated timeframe of completion. Additionally, asking about warranties offered and/or guarantees on labor can help assure quality results and longevity of repairs.
Finally, it may be helpful to inquire about what type of payment methods are accepted prior to scheduling any service calls – as having this information prepared beforehand will ensure a smooth transaction once work begins.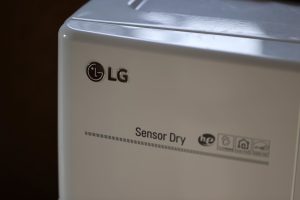 We hope you now have the knowledge necessary when searching for an LG dryer repair service! Remember that high-quality repairs take time and money – so don't rush into anything without doing proper research first!
We love to help you to get your booking done for LG dryer repair, call us on (519) 783-0984.
Check our rating and reviews on Google.
We assured you of our reliable Dryer Repair Service.