As a Canadian homeowner, there are several factors to consider when looking for the best household appliance brand. Almost all brands in the market offer high-quality products with advanced features and high energy efficiency ratings.
The good news is that there are several top-notch appliance brands in the market today offering high-quality and energy efficient models. Appliances from each brand have their own strengths and weaknesses. It's difficult to say which one is the "best home appliance brand" as it often depends on individual preferences and needs, so be sure to do your research and compare different brands before making a purchase.
In this blog post, we are suggesting some of the best and industry leading appliance brands available, breaking down what makes each one so reliable and trustworthy for Canadian homeowners seeking great value.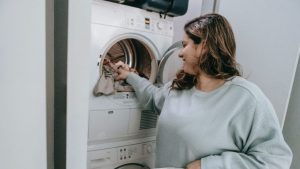 Some brands specialize in high-end luxury models with cutting-edge features and luxurious finishes. Others focus on budget-friendly models with basic features and reliable performance. Depending on your needs and budget, here are some of the best appliance brands for Canadian homeowners looking to shop for new/used household appliances:
LG Electronics is known for their stylish and innovative appliances.
LG products range from budget-friendly refrigerators and dishwashers to high-end ranges and ovens with advanced features like smart controls, convection cooking, auto defrosting cycles, and more. LG Electronics also offers energy efficient models that meet ENERGY STAR standards so you can reduce your monthly bills.
A wide range of choices are available that provide the perfect solution for any home – from large capacity refrigerators to multi-stage cooking ovens to energy efficient washers, dryers, etc. Many of their products come with smart features that makes Canadians life easier than ever before. 
Samsung known for their innovative and sleek household appliances
Samsung Electronics Co., Ltd is perhaps best known for its powerful mobile devices but it also manufactures a variety of high end home appliances including stoves, dishwashers and fridges that feature smart capabilities like voice control commands via Bixby AI assistant or Wi-Fi connectivity so you can check your device status remotely without having to physically be at home.
Fridge range of Samsung is impressive as they come with large capacity drawers perfect for storing prepared meals or frozen foods which makes them great choices for busy households.
Frigidaire known for their stylish and reliable appliances
Frigidaire is a leading brand in home appliance design offering premium options that perform at the highest level, featuring sophisticated technology and modern features like Wi-Fi connectivity, touch displays, and energy efficient models that meet ENERGY STAR standards. 
Canadian homeowners have several choices, ranging from budget-friendly models to luxury stainless steel fridge units, allowing them to upgrade their home while reducing their monthly bills and taking care of the environment.
Bosch known for their high-quality, energy-efficient appliances
Bosch is a leading brand in appliance design, offering top-of-the-line models that perform at the highest level. The brand appliances feature sophisticated technology and modern features like advanced touch controls and self-cleaning ovens. Their fridge comes with an automatic water recycling system to reduce plastic waste, as well as quick ice systems for faster cooling.
Canadian homeowners have several options when it comes to choosing Bosch appliances. It also has energy efficient models that meet ENERGY STAR standards so you can save on your monthly bills while taking care of the environment.
Whirlpool is known for its affordable and reliable appliances
Whirlpool brand is number #1 brand renowned for home appliances across the World. Their fridge models comes with modern features such as door configurations with adjustable shelving storage solutions and large capacity sizes perfect for storing food items. 
The brand also offers premium ovens that offer multi-stage cooking capabilities as well as advanced cleaning systems designed to save time and energy doing dishes after dinner is served.
Ultimately, the best brand for you will depend on your individual needs, budget, and personal preferences. It's important to do your research, read reviews, and compare features and prices before making a purchase. 
For many people, repairing their household appliances after selecting a trustworthy and dependable brand can be a real hassle. However, if you engage the services of experienced local appliance technicians for routine maintenance, it can become much simpler to keep your appliances operating at peak performance. Call us to schedule your appliance repair service by local and certified technicians near you. We are happy to help you!