Finding the best kitchen appliance brand is an important decision. As a Canadian homeowner, you have unique needs and preferences when it comes to finding the right appliances for your kitchen. Whether you are refurbishing a space, replacing an aging appliance, or just want to take advantage of the latest trends in kitchen technology, finding the right brand can make all the difference.
The good news is that there are several top-notch brands on the market today offering high-quality and energy efficient models – all designed with Canadians in mind! 
In this blog post, we are suggesting some of the best and industry leading appliance brands available, breaking down what makes each one so reliable and trustworthy for Canadian homeowners seeking great value.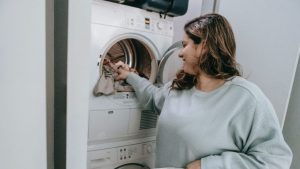 Some brands specialize in high-end luxury models with cutting-edge features and luxurious finishes. Others focus on budget-friendly models with basic features and reliable performance. Depending on your needs and budget, here are some of the best brands for Canadian homeowners looking to shop for new kitchen appliances:
LG
LG Electronics is a leader in appliance design and innovation. Their products range from budget-friendly refrigerators and dishwashers to high-end ranges and ovens with advanced features like smart controls, convection cooking, auto defrosting cycles, and more. LG also offers energy efficient models that meet ENERGY STAR standards so you can reduce your monthly bills while taking care of the environment.
A wide range of choices are available that provide the perfect solution for any home – from large capacity refrigerators to multi-stage cooking ovens to energy efficient washers, dryers, etc. Many of their products come with smart features that make controlling your kitchen easier than ever before. 
Samsung
Samsung Electronics Co., Ltd is perhaps best known for its powerful mobile devices but it also manufactures a variety of high end kitchen appliances including microwaves, stoves, dishwashers and fridges that feature smart capabilities like voice control commands via Bixby AI assistant or Wi-Fi connectivity so you can check your device status remotely from anywhere in Canada without having to physically be at home.
Fridge range of Samsung is impressive as they come with large capacity drawers perfect for storing prepped meals or frozen foods which makes them great choices for busy households.
Frigidaire
Frigidaire Electronics is a leading brand in home appliance design offering premium options that perform at the highest level, featuring sophisticated technology and modern features like Wi-Fi connectivity, touch displays, and energy efficient models that meet ENERGY STAR standards. 
Canadian homeowners have several choices, ranging from budget-friendly models to luxury stainless steel side-by-side fridge units, allowing them to upgrade their kitchens while reducing their monthly bills and taking care of the environment.
Bosch
Bosch Electronics is a leading brand in kitchen appliance design, offering top-of-the-line models that perform at the highest level. Their appliances feature sophisticated technology and modern features like advanced touch controls and self-cleaning ovens. Their fridge comes with an automatic water recycling system to reduce plastic waste, as well as quick ice systems for faster cooling.
Canadian homeowners have several options when it comes to choosing Bosch appliances. It also has energy efficient models that meet ENERGY STAR standards so you can save on your monthly bills while taking care of the environment.
Whirlpool
Whirlpool Corporation is known for its wide selection of energy efficient appliances including washers, dryers, dishwashers and refrigerators. Also, it is number #1 brand renowned for home appliances across the World. Their fridge models come in side by side door configurations with adjustable shelving storage solutions and large capacity sizes perfect for storing food items. 
The brand also offers premium ovens that offer multi-stage cooking capabilities as well as advanced cleaning systems designed to save time and energy doing dishes after dinner is served.
With the busy nature of our lives, it can be difficult to find the time to repair or maintain major appliances, especially when it is about appliances error codes. All the top brands make it easy to schedule an appliance repair service right at your doorstep! You can find local and certified technicians ready and able to provide the best in repair and maintenance services across Canada. So if you're looking for quality appliance repairs, give us a call – we are authorized service providers with unbeatable customer care and happy to help you!